Antony Batty & Company Employee Focus: Melanie Bishop
Mel is a qualified Insolvency Practitioner and is based at our Brentwood office.
This month we are shining the spotlight on one of our colleagues, Melanie Bishop, who is based at our Brentwood office and is a qualified Insolvency Practitioner.
We asked Mel to answer some questions, including what got her into the Insolvency profession, what she particularly enjoys about Insolvency, and of course we also asked her what she enjoys in her spare time away from Insolvency.
What do you enjoy about insolvency? What got you into the profession?
"I enjoy the investigation side of insolvency these days, so I'm a lot less client facing and more behind the scenes looking at what's caused the insolvency and establishing whether there are any antecedent transaction recoveries to be made.
I started as the office junior at a sole practitioner's firm in the West End of London in 1990.  I didn't know a lot about what insolvency was, but 4 weeks after joining I was given my first insolvent liquidation to deal with.  I was sent out and about to cover Court hearings for interim order applications and attend creditors' meetings.  I loved every minute of it and was hooked.
Ask anyone how they got into insolvency, and most will say they just fell into it. I know I did. No one sets out dreaming of a career in insolvency. Roll on 32 years and I've been qualified for 18 years now and am unable to escape the industry as I'm too set in my ways!  July 2022 saw me reach a 10-year milestone at Antony Batty and Company."
2. Past career/firm experience and interesting cases you dealt with
"I have only ever worked in insolvency and have worked on most types of insolvency over the years.  From small liquidations and bankruptcies to large international companies and high-profile individuals. From trading a pub and a nursing home to managing the build out of agricultural buildings on a £4.3m development site.
There have been plenty of interesting and diverse cases over my career.  Prior to joining Antony Batty and Company, I was with PKF London (now part of BDO) for 9 years working for a number of the national partners."
3. Interesting facts about yourself, Hobbies, interests
"These days I only work part-time as there just doesn't seem to be enough hours in the day to do everything.  Working at Antony Batty and Company allows me to balance my work around my children, Boris our Dachshund and home life. I have recently taken up Iyengar Yoga which I am loving.  I'm extremely crafty and creative and enjoy baking and sewing.
Here is one my recent sewing projects.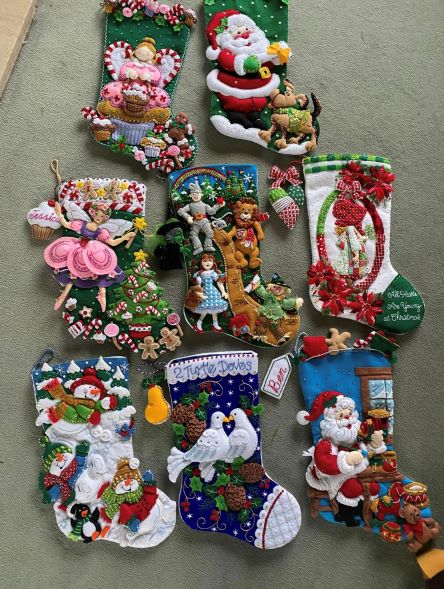 We got Boris our Dachshund in November 2019.  Little did we know then that Covid was just round the corner and normal life would be turned on its head.  Boris proved to be a real blessing to the family and his little legs were put through miles and miles of lockdown walks across the country fields."
How to Contact Mel or our Licensed Insolvency Practitioners for advice on Insolvency matters
Talk to Mel, or any of her colleagues for Insolvency, Restructuring and Business Turnaround Advice at any of our offices. Click here to see some testimonials for our work.
Our appointment taking Licensed Insolvency Practitioners are Antony Batty, Hugh Jesseman, Claire Howell, Matt Waghorn and Lawrence King.
 Or talk to any of our Antony Batty & Company Thames Valley sister company, located at: