The Abingdon, Oxfordshire Office of K&W Recovery Limited (T/A Antony Batty & Co. Thames Valley)
Our Team of Abingdon Based Expert Insolvency Practitioners and Liquidators for Corporate and Personal Advice in Oxfordshire and the Thames Valley
Our Abingdon, Oxfordshire office opened its doors on June 1st 2021. Our insolvency practitioners (Ips) and insolvency professionals offer insolvency, recovery and turnaround advice and services to businesses of all types and individuals in Abingdon, Oxford and beyond. We are:
When is a business insolvent?
Financial distress and insolvency is always a stressful time for the directors (and employees) involved, especially when it comes to recognising that there are financial problems that need addressing. Businesses become insolvent for many reasons, but our experience is that the sooner insolvency practitioners are contacted and instructed the better the outcome is likely to be. This is because there are usually more options available if advice is sought at an early stage
Businesses (and individuals) fall into insolvency all the time, sometimes through no fault of the directors as in Covid-19 business interruption cases, for example. At its simplest, insolvency means that a business (or individual) does not have sufficient assets to cover its debts and cannot pay its debts when they become due, and when that happens it is time to take action.
What do insolvency practitioners do?
Liquidation is the most frequently used formal insolvency procedure when there is simply no alternative, and usually a Creditors Voluntary Liquidation (CVL) is employed. With this procedure, a Licensed Insolvency Practitioner is appointed to be the Liquidator. They are mandated by law to liquidate and close the insolvent company down and generate the greatest possible value for the insolvent company's creditors before winding up the company.
If at all possible, however, our first objective is to thoroughly examine the possibility of rescuing and preserving a company in some shape or form so that it can continue to trade, saving some jobs in the process. Debt-restructuring is often the first consideration. If greater intervention is needed, insolvency procedures including Company Voluntary Arrangements and Company Administrations are used to create time for businesses to restructure and recover and avoid being liquidated. Research by R3 the professional body of the UK restructuring and insolvency community has shown that in over 40% of cases businesses survive when an insolvency practitioner is appointed.
We are often referred work by accountants or solicitors, and also direct by directors. but If you are concerned that your business, or that of a client, is facing insolvency or is already insolvent, please contact our team of insolvency practitioners and managers in Abingdon, Oxfordshire to find out more and for FREE advice from an initial consultation, prior to a formal appointment.
As with all of the offices within the Antony Batty and Company family, we are a growing boutique insolvency and business turnaround practice offering the same level of service which clients would expect from a larger competitor. Our emphasis is on putting both client service and staff first, creating an atmosphere of collaboration.
K&W Recovery is a joint venture with Antony Batty & Company and is a separate entity to the rest of the Antony Batty & Company family, with whom we work closely.
Our Services
Our team have a wide range of recovery and insolvency services to offer you. These include Creditors' Meetings, Creditors' Voluntary Liquidations & Members' Voluntary Liquidations, Independent Reviews and assisting individuals with personal insolvency matters which may result from a business failure.
We also provide help with business turnaround and cash-flow problems, investigations and monitoring, Corporate Voluntary Arrangements, Administrative Receiverships and Administrations.
Click to see our: Remuneration guidance notes, Provision of Services Regulations and Use of personal information.
Our Key Team Members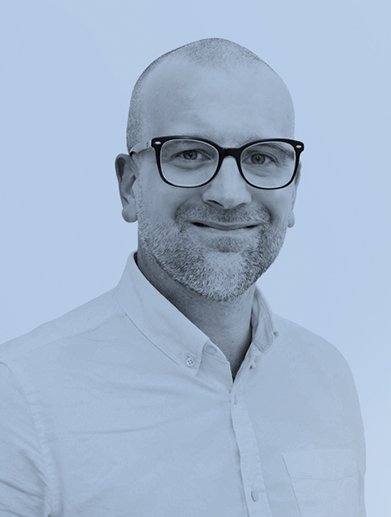 Lawrence King – Licensed Insolvency Practitioner and Partner
Lawrence started his career in 2005, quickly becoming a Manager, before passing the JIEB in 2010 and becoming a Licensed lnsolvency Practitioner.
Lawrence Joined Critchleys in 2011 and became a partner in 2015. He has a particular interest in investigatory and litigation based work acting for a variety of different creditors and has strong contacts with many institutional creditors, solicitors and debt collection agents.
In his spare time he enjoys watching football, American football, cooking, eating, keeping fit and spending time with his young family particularly by travelling when possible.
Lawrence can be emailed on: lawrence@kwr.antonybatty.com
Matt Waghorn – Licensed Insolvency Practitioner and Partner
Along with Lawrence King, Matt is a founding partner of K & W Recovery (Trading as Antony Batty & Co. Thames Valley). Matt's career in insolvency started in 1998, and he became a Licensed Insolvency Practitioner in 2006.
Matt handles all areas of insolvency and has had particular experience with the reconstruction of large groups of companies, especially in the tech and healthcare sectors.
Matt can be emailed at: matthew@kwr.antonybatty.com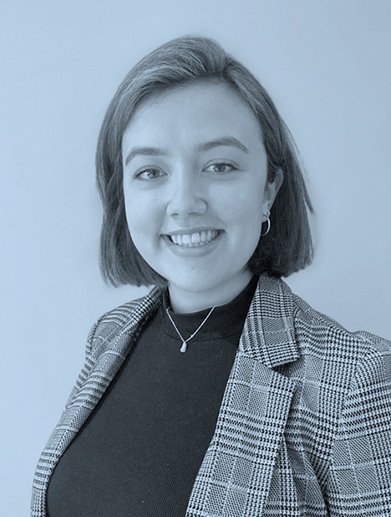 Bethan Bryant – Manager
Bethan started out in the industry in 2014 and has experience in all forms of insolvency procedures, including both personal and corporate appointments. Bethan gained her CPI qualification in 2017 and is currently awaiting her results after having sat the Joint Insolvency Examinations Board (JIEB) qualification last year in order to become a qualified Insolvency Practitioner.
In her free time Bethan enjoys traveling abroad, when possible, and is a lover of fine wines. Find out more about Bethan.
Bethan can be emailed on: bethan@kwr.antonybatty.com
Andy Lloyd – Assistant Manager
Andy started his insolvency career two weeks after starting a new job as an audit semi-senior. He was seconded to the insolvency department because they were busy and he never left.
He is ACCA qualified, a Fellow of the Certified Chartered Accountants (FCCA) and has passed the Certificate of Proficiency in Insolvency (CPI) exam. He is experienced in liquidations, administrations and bankruptcies and has good investigatory and IT skills. His hobbies including walking and photography. Find out more about Andy.
Andy can be emailed on: andy@kwr.antonybatty.com
Clive Jackson – Senior Administrator
Clive is a qualified insolvency practitioner and has spent many years working in the insolvency industry accumulating a wealth of experience in dealing with all forms of insolvency.
Away from the office he volunteers for a local brain injury charity, is a keen golfer and avid fan of Wycombe Wanderers football club.
Clive can be emailed on: clive@kwr.antonybatty.com
Laura Bedwell – Case Adminstrator
Laura started in Insolvency in May 2017, becoming a trainee five months later, and then being promoted to case administrator.
Prior to working in Insolvency, Laura worked in the hospitality sector, as Assistant Manager for Greene King until 2014. After this, she worked in customer service for the NHS as a call operator for their Oxford call centre, and later an Administrator for the Community Dieticians.
Laura has a passion for interiors and decorating and is currently enjoying decorating her newly bought home.
Laura can be emailed on: laura@kwr.antonybatty.com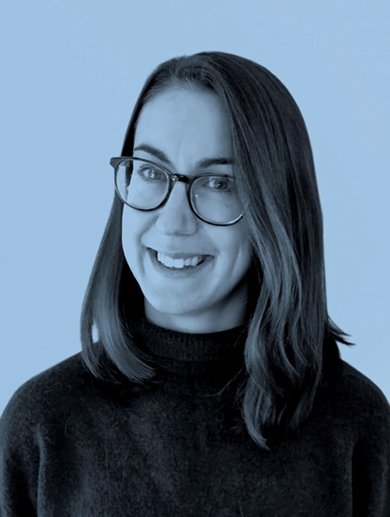 Lucy Green – Case Adminstrator
Lucy Graduated from Exeter University with a degree in Accounting and Finance in 2013. She then trained as a Chartered Accountant at Critchleys in Oxford where she met Lawrence King & Andy Lloyd. Lucy was recruited to work in-house at one of Critchleys' audit clients and worked in the industry for 5 years before joining KWR in October 2021.
Lucy works on Members and Creditors Voluntary Liquidations and also assists the team with their investigation work by utilising her skills as a trained auditor.
Outside of work Lucy enjoys spending time with her dog and is an avid reader of fiction. Find out more about Lucy.
Lucy can be emailed on: lucy@kwr.antonybatty.com
Brooke Walters – Trainee Case Adminstrator
Brooke started in August 2022, joining us as a trainee case administrator. She is ambitious and is keen to learn and progress up through the ranks.
Prior to working in Insolvency, Brooke worked in the hospital sector and also in the administration/customer service sector. Brooke had previously worked in the same building as the Thames Valley office, and when she heard that there was an opening to work in our team, she took the opportunity to venture out and start her career in Insolvency.
Brooke has enjoyed her time with us, so far, specifically the variety of work, the challenge of learning a new role and the supportive team she works with.
Brooke is a social butterfly and loves to spend time with her friends and family over good food and drinks!
Brooke can be emailed on: brooke@kwr.antonybatty.com
Denise Hale – Secretary
Denise joined the insolvency team at Critchleys in 2019 as Secretary. Her background is providing secretarial and administrative support to Directors and teams at all levels. She has accumulated a wealth of experience working in a wide range of organisations including the GEC Group, NHS, P & O Cruises (aboard ship) and The Open University.
Denise has become a key member of the team and is excited about contributing to its success.
Denise can be emailed on: denise@kwr.antonybatty.com
Our Abingdon office is located at the following address:
K&W Recovery Limited
(Trading as Antony Batty & Co. Thames Valley)
Innovation Centre
99 Park Drive
Milton Park
Abingdon
Oxfordshire, OX14 4RY
Tel: 01235 507001
E: lawrence@kwr.antonybatty.com