K & W Recovery (T/A Antony Batty & Co. Thames Valley) Partner Focus: Lawrence King, Insolvency Practitioner
This month we are shining the spotlight on one of our Partners, Licensed Insolvency Practitioner Lawrence King, joint founder of K & W Recovery (T/A Antony Batty & Co. Thames Valley), along with Matt Waghorn. We asked Lawrence, who is based at our Abingdon, Oxfordshire office, to answer some questions, including: what got him into the Insolvency profession, some memorable cases he has worked on, and of course, we also asked him what he enjoys in his spare time away from Insolvency.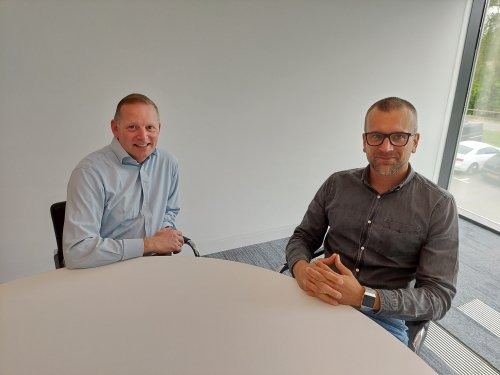 What do you enjoy about insolvency? What got you into the profession and become an Insolvency Practitioner?
"I applied for an audit trainee position at a mid-tier firm after university. I was told I wasn't academically suited as I'd done a history and politics degree and was offered an interview at the same firm for an insolvency trainee position. I spent the twenty-minute interview with my now colleague Matt Waghorn discussing Reading Football Club and haven't looked back!
I trained at Oury Clark, sat (and passed) the JIEB exam after 4 years and progressed to manager. I then moved to Critchleys, with a view to gradually take over from the existing insolvency partner, whereupon I grew the department before forming KWR in June 2021 with Matt Waghorn.
I enjoy that every case is different and every day is different. The insolvency profession enables you to meet some wonderful people and forge some incredibly tight bonds with people as you work together on cases. Friendships are made sharing what we call 'war' stories."
My most memorable cases
"There have been many, but these two stand out.
I stayed in a hotel with my enforcement agent the night before a raid on a provisional liquidation. I went downstairs for breakfast at 6am and it seemed I was the only guest who had slept through the drama of the hotel being burgled overnight. I had to go to a petrol station to get some breakfast. The provisional liquidation was worthy of a novel on its own.
Being accosted by a bankrupt's best friend after a possession hearing. Rather amazingly, and much to my relief, my 5ft odd barrister stood in front of me and heckled the chap away!"
 What are your Hobbies and Interests? Any interesting facts about you?
"I spend my life obsessing about food: preparing, cooking and eating it. I exercise (my wife claims relentlessly) in order to justify the calorie consumption. I will watch any form of sport and have an interest in modern European history and current affairs."
Our Offices
Talk to Lawrence, or any of his colleagues for Insolvency, Restructuring and Business Turnaround Advice at any of our offices:
AK&W Recovery, trading as Antony Batty and Company, Thames Valley:
And also our Antony Batty & Company Offices