Antony Batty & Company Partner Focus: Stephen Evans, Insolvency Practitioner
Licensed Insolvency Practitioner Stephen joined us in 2006
This month we are shining the spotlight on one of our Partners, Licensed Insolvency Practitioner Stephen Evans. We asked Steve, who is based at our Central London office, to answer some questions, including: what got him into the Insolvency profession, some memorable cases he has worked on, and of course, we also asked him what he enjoys in his spare time away from Insolvency, including what football team he supports. It's Leeds United.
As you will see, Stephen – who became a Licensed Insolvency Practitioner in 1995 – has had an interesting and varied career, not least when a 'director' of a company tried to convince him that the accounts were under the control of 'Lord Dave'. 'Lord Dave' turned out to be the directors' Teddy Bear!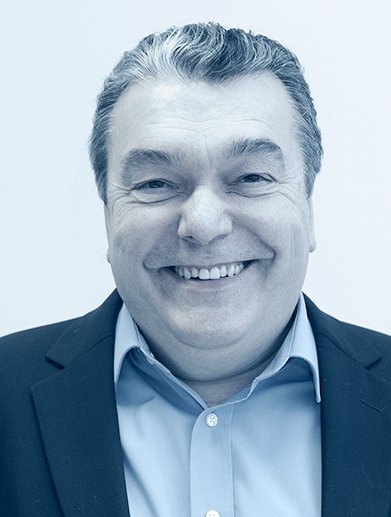 What do you enjoy about insolvency? What got you into the profession and become an Insolvency Practitioner?
"Like a lot of people, I got into Insolvency by mistake. I was an Executive Officer with the Official Receivers Office (CWU London) without really knowing what they did (some say I still don't!). All I knew was there was going to be an examination of directors and looking at how they ran their companies in order to protect the public from errant directors (Insolvency Act 1948 and Insolvency Rules 1949 – I still have the original battered copies). It is the investigative side of the job that still gives me a tingle of anticipation. Little did I know where it would take me."
Tell us a bit about your career, especially any particularly interesting cases you have dealt with. 
"As I said above, I started in the Official Receivers Office and in my first week I took part in my first ever creditors meeting (which was and still is very unusual) which generated a lot of world-wide press interest and was packed full – the meeting was Airfix Industries Limited – the model makers that had been going since the 1930s.
Later, I moved onto several other firms notably Ernst & Young in London (where I first met Antony Batty) and worked on many notable cases such as Olympia and York (Canary Wharf tower), Barings Bank, and British & Commonwealth Holdings – which consisted of over 800 Companies, all of which had to be wound up – amongst others."
My most interesting cases
"Andwell Mill Trout Farm Limited an Administrative Receivership which combined a Trout farm (obviously) with a local airfield (less obviously). I wonder why it failed!
There was also another case where members of the public lost millions to an investment company which fraudulently siphoned off their monies to offshore accounts under the control of the managing director. It turned out that the accounts were under the control of Lord Dave (name changed for legal reasons). The director tried to convince us he knew nothing about the accounts or the whereabouts of "Lord Dave" who later turned out to be his teddy bear…."
What are your Hobbies and Interests? Any interesting facts about you?
"Too many things to say here. I love my sport from football (Leeds United), Rugby Union, Cricket and Baseball. I also have a relative who represented Britain in the Olympics and won a bronze medal in Gymnastics. Sadly the gymnastics gene was never passed to me!
I am a massive music fan and love collecting things (I have a large collection of Vinyl and CDs). Reminds me of a quote from one of my all-time heroes (no pun intended) David Bowie who apparently once said "I am a collector, and I collect personalities and ideas". That is me.
Antony Batty & Company offices
Talk to Stephen, or any of his colleagues for Insolvency, Restructuring and Business Turnaround Advice at any of our offices:
Also K&W Recovery, trading as Antony Batty and Company, Thames Valley: